About Us
Warehouse Craft Supplies sells wholesale craft and floral supplies with volume discounts up to 62.5 % off on over 3,600 items. We are dedicated to providing you - the consumer or small business owner - with top quality, affordable products. Serving all your business needs with:
competitive prices
small minimum order requirements
flexible shipping
fast, personal service
Lucky is our warehouse dog that was found outside behind the warehouse. It was a rainy day and he had been hit by a car and injured pretty badly. Lucky ended up having one of his back legs amputated and half of his tail amputated as well. This does not stop Lucky from having a pretty average life. He loves to run, jump, hunt and chase pallet jacks. His favorite food is chicken nuggets. He is always happy to greet everyone that comes into the warehouse and assists Dan when the daily deliveries and pickups arrive. Lucky is a great helper. When he is not helping out around the warehouse, you can usually find him in one of his 7 beds scattered across the warehouse. His name is Lucky, but I think we are the lucky ones to have such an incredible dog in our lives.
The picture below is of Lucky right after his leg and tail was amputated (Picture Taken June 13, 2014):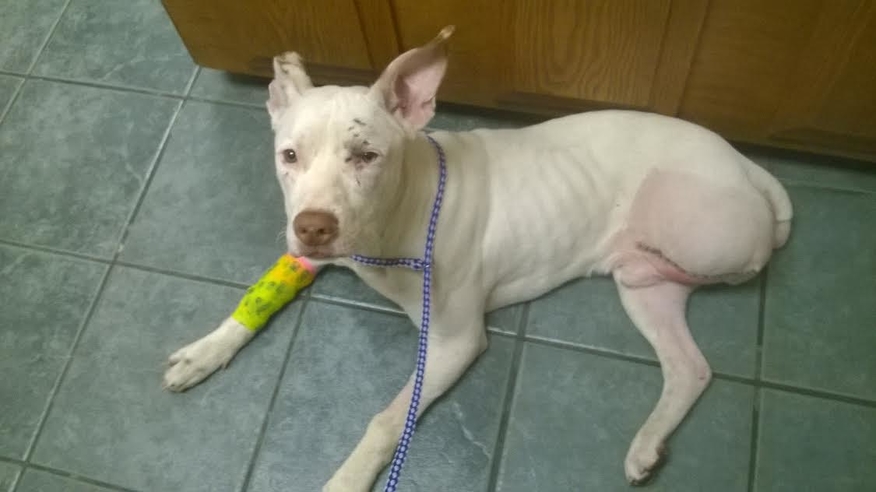 The pictures below is of Lucky playing with his buddy Casey (Pictures Taken Sunday October 1, 2017):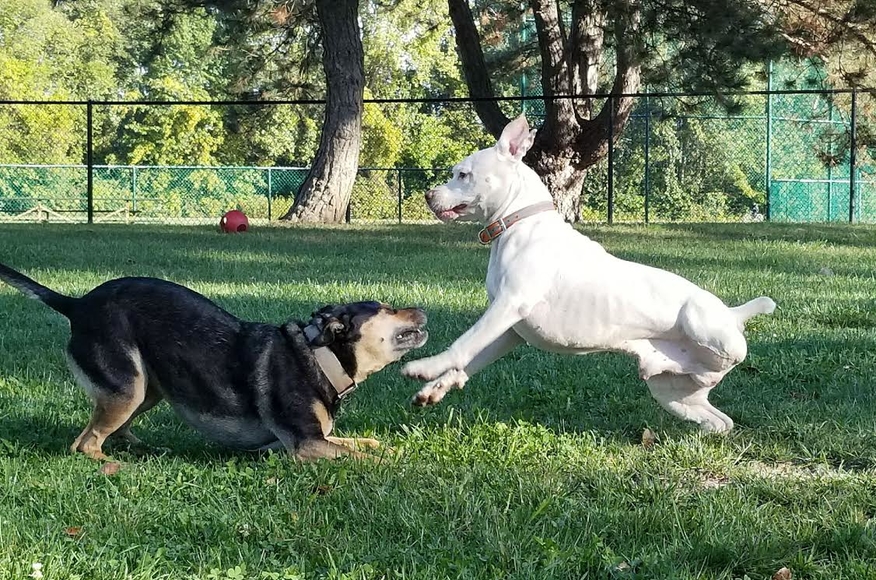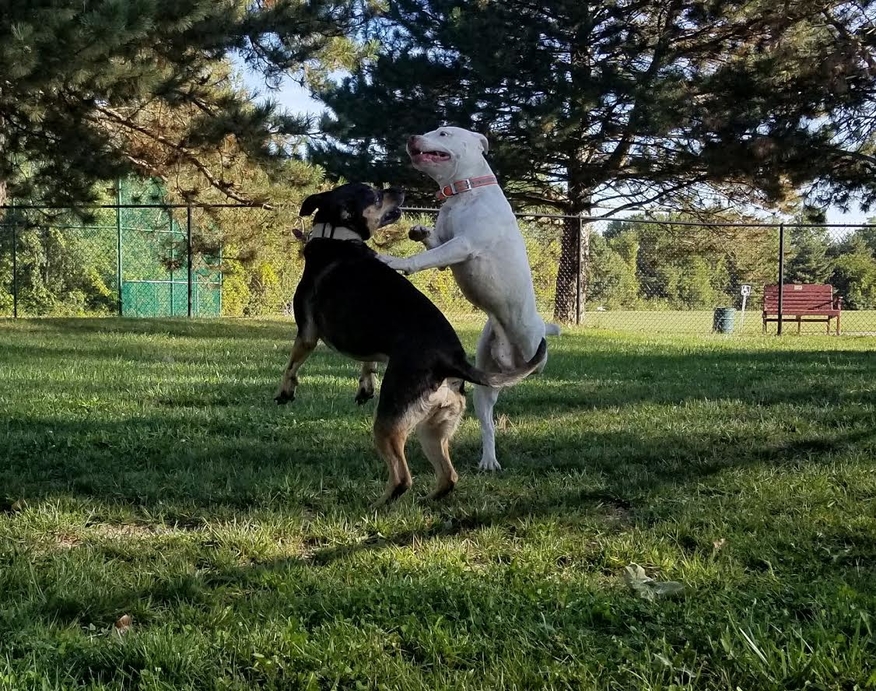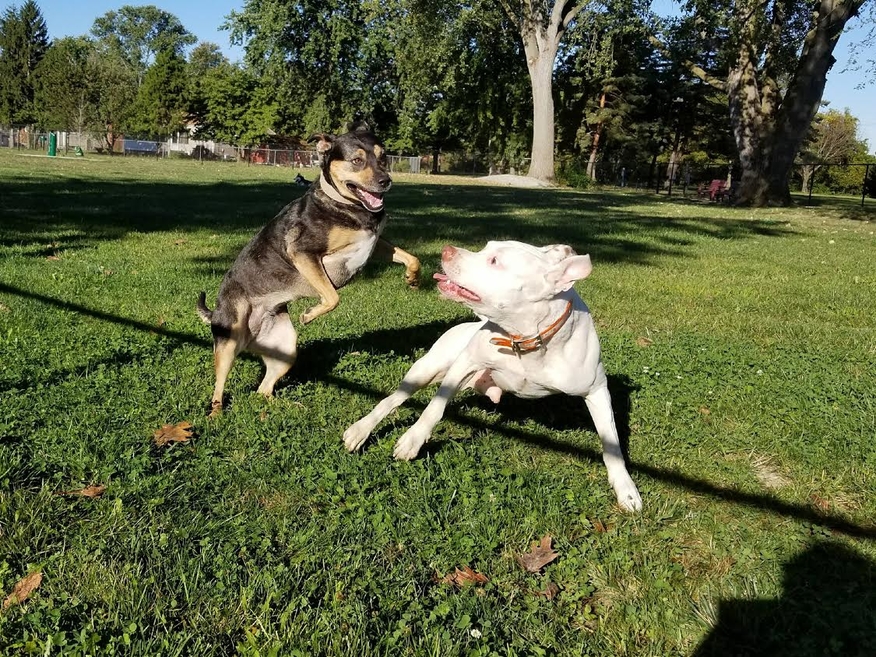 Warehouse Craft Supplies is located in the last remaining historical Jeep Willys-Overland Factory building. This section of the factory was sold off during the height of the Great Depression. During World War II this is where the military's jeeps were produced. The main part of the factory has since been torn down. We are so very proud to be able to preserve an extremely rich part of the United States history.
The picture below was taken in 1969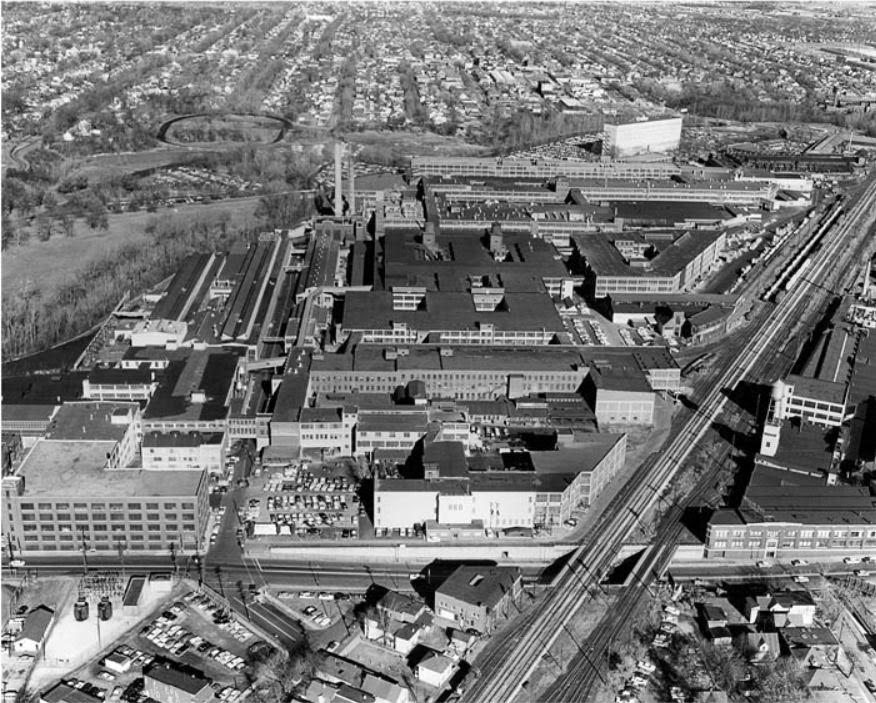 The picture below was taken in 1940